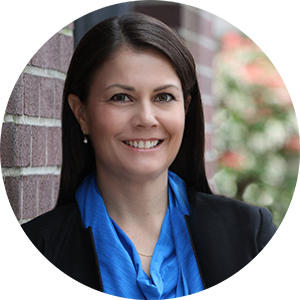 I graduated from Western States Chiropractic College in 1995 and attend annual continuing education in clinical, manual and rehabilitation skills to keep up to date on current best practices and what's best for your care. Although the majority of my days are spent at Back to Active, I balance that by spending quality time with my husband, son and daughter while squeezing in volunteering when time allows.
I strongly believe in giving back by volunteering my time, not only within my profession (the WCB liaison committee, the Board of Governors for the Canadian Chiropractic Examining Board, and the University of Western States Board of Trustees), but also within my local community as manager for my son's soccer team with NVFC, and within our broader community by donating blood for Canadian Blood Services.
The team approach at our clinic means great communication and collaboration with all your healthcare providers. I hope you will join me in my passion for active living – whether it's taking the dog for a walk around the block; skiing a local mountain; trying to keep up with the kids; or going for a hike, run or bike on one of our beautiful North Shore trails.
Learn more about how I treat
I would like to assist you in attaining mobility, stability, strength, and function whether you're reintroducing yourself to physical activity or are a seasoned athlete.
Your personalized treatment plan at Back to Active may consist of a number of patient-centered and evidence-based treatments including:
Manual (hands on) joint adjusting
Mobilization
Soft tissue therapy
Myofascial release
Rehabilitative exercises
Stretching exercises
Kinesiotaping
Graston technique
Custom orthotics
X-ray evaluation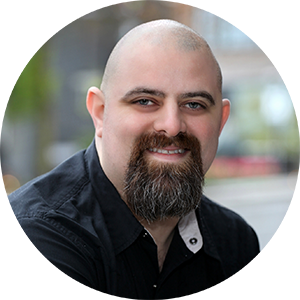 I am a 2008 graduate from the West Coast College of Massage Therapy and joined the team at Back to Active in 2010.
I have had the experience of working with a variety clients with injuries and conditions which include neuropathy, various degrees of trauma, circulatory disorders, breathing disorders, a variety of sports injuries and orthopaedic conditions such as repetitive strain injuries, whiplash and headaches.
I truly enjoy working with people and hope that my knowledge, enthusiasm and approachability maximize collaboration so that ever client gets the best quality care possible.
Learn more about how I treat
I use various techniques to assess my client's symptoms and to understand the primary cause of their problem. I focus my approach to create a suitable treatment that will help relieve pain and discomfort. Together, we then introduce an appropriate home therapy and exercise program to help prevent the return of the condition.
Techniques I use during treatments include the following:
Myofascial Release
Muscle Energy Technique
Joint Mobilization
Stretching /Strengthening programs
End Range Loading
Triggerpoint Release
Visceral Manipulation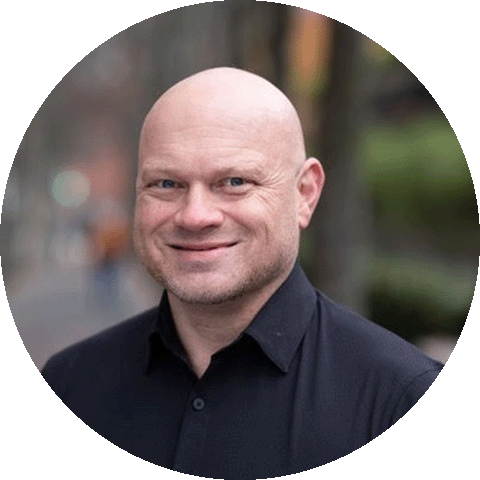 A North Shore resident, Brian's interest in human anatomy and the musculoskeletal system, as well as his passion and enthusiasm for helping others, led him to pursuing a career in massage therapy. Since becoming an RMT in 2018, he has gained experience in treating a variety of conditions including chronic muscle tension and hypertonicity, ongoing recovery from various injuries, as well as providing treatments for general stress management, headaches and pre-natal care.
Understanding that each individual has his or her own health and wellness needs, Brian treats his patients accordingly. His approach is from a comprehensive whole-body perspective incorporating a variety of techniques such as deep tissue, myofascial and dynamic release, trigger point therapy, and passive stretching with customized pressure targeting areas that will let patients feel better.
Brian continues to educate himself and take courses to develop new techniques to advance patient care. In his spare time Brian enjoys the outdoors, hiking with his dog, tennis, golf, hockey, snowshoeing, photography, spending time with family and friends and coaching his son's soccer team.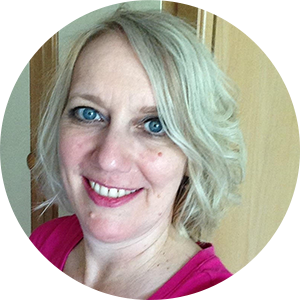 Rose graduated in 2011 from Vancouver College of Massage Therapy with 3000 hours of undergraduate studies. Starting in 2010 to 2014 she completed all levels of certification in Dr. Vodder's technique of Manual Lymph Drainage and Combined Decongestive Therapy, which she recertifies every 2 years. This therapy not only manages Lymphedema, but it also assists speedier recovery from many conditions such as Bell's Palsy, Rosacea, inflammation from injury such as whiplash, Osteoarthritis, Intercostal Neuralgia, and Trochanteric Bursitis to name a few. In 2018 she took continuing education to review Temporomandibular Joint Dysfunction and works with clients who suffer from clenching, grinding or even simply chewing.
Rose enjoys a mix of clients using a mix of techniques from Swedish massage that will increase circulation to stiff, sore muscles while deep-tissue work will effectively break up adhesions and decrease chronic pain. Other techniques she uses include trigger point therapy for specific referral patterns, myofascial release, and joint mobilizations.
Rose has a passion for traveling and often has a story to tell to distract you. She also understands when you need silence.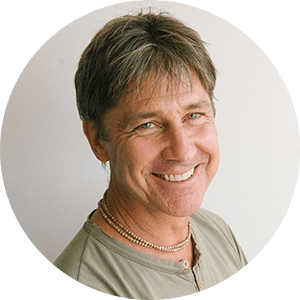 Dwain Dougan, R.Ac, Dr. TCM (dipl.)
Dwain's interest and studies of traditional/natural medicine started 30 years ago while in Australia . First with diet and western herbology and massage therapies , then spending numerous winters in south India studying and receiving treatments according to the ideas of Ayurvedic medicine, and since graduating from the ICTCM of Vancouver in 2000 he has been working closely with traditional Chinese medicine (TCM).
His time spent abroad, both living and traveling in numerous countries and cultures, has given him opportunities to study and apply different facets of this vast storehouse of Natural medicine.
For the past 18 years he has been living in Italy and Spain. While working in the spa sector, various Thermal centres in Tuscany, co- owning an Organic shop and treatment centre in Ibiza, Spain Dwain has developed an understanding of how to utilize various techniques from different healing traditions to provide an effective treatment plan for his clients condition.
His treatments will thus vary and can include dietary, lifestyle adjustments, exercise and medical Qi Gong classes, herbal recommendations, acupuncture and body work.

Avneet is a graduate of Thompson Rivers University and brings both her business skills and love of language to the team at the clinic.

Sophie is a student at Capilano University who fell in love with science & medicine. She loves to help people in any way she can and is happy to be part of the team at Back to Active Healthcare!