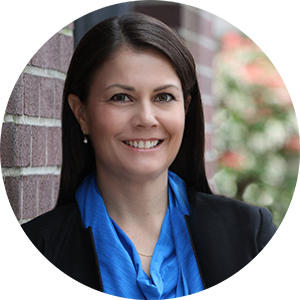 I graduated from Western States Chiropractic College in 1995 and attend annual continuing education in clinical, manual and rehabilitation skills to keep up to date on current best practices and what's best for your care. Although the majority of my days are spent at Back to Active, I balance that by spending quality time with my husband, son and daughter while squeezing in volunteering when time allows.
I strongly believe in giving back by volunteering my time, not only within my profession (the WCB liaison committee, the Board of Governors for the Canadian Chiropractic Examining Board, and the University of Western States Board of Trustees), but also within my local community as manager for my son's soccer team with NVFC, and within our broader community by donating blood for Canadian Blood Services.
The team approach at our clinic means great communication and collaboration with all your healthcare providers. I hope you will join me in my passion for active living – whether it's taking the dog for a walk around the block; skiing a local mountain; trying to keep up with the kids; or going for a hike, run or bike on one of our beautiful North Shore trails.
Learn more about how I treat
I would like to assist you in attaining mobility, stability, strength, and function whether you're reintroducing yourself to physical activity or are a seasoned athlete.
Your personalized treatment plan at Back to Active may consist of a number of patient-centered and evidence-based treatments including:
Manual (hands on) joint adjusting
Mobilization
Soft tissue therapy
Myofascial release
Rehabilitative exercises
Stretching exercises
Kinesiotaping
Graston technique
Custom orthotics
X-ray evaluation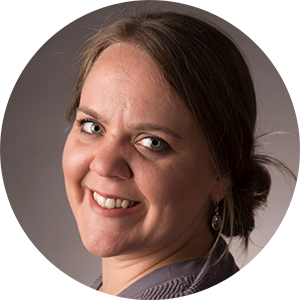 As a naturopathic doctor, I support patients in identifying and overcoming obstacles allowing them to fully engage in their personal and professional lives. I take a functional approach to health selecting appropriate interventions to restore and optimize physiology, lessening the impact of stressors on the body. I believe that when provided with the correct tools, the body has the ability to balance itself and improve resiliency to the effects of stress on physical and mental health. Where necessary, I will integrate conventional treatments and refer to appropriate medical professionals.
I treat the individual patient, providing personalized, tailored naturopathic medical care. While conditions may overlap, no two patients are the same. Whether you are healing from an injury, wish to maintain your health in order to ski with your grandkids or are training for your next marathon, it would be my privilege to work with you to improve and maintain your vitality so you can continue engaging and excelling in what you love.
I graduated with my doctorate from the Boucher Institute of Naturopathic Medicine in 2017. Since then, I have continued my education and expansion of my naturopathic toolkit in chronic pain management, injury rehabilitation, and cognitive health. While a great portion of my time is spent practicing naturopathic medicine, I spend my free time outside wherever I can, whether it's kayaking, cycling, or hiking across the province in the summer or skiing and skating locally in the winter. Rain rarely keeps me indoors, but when it does you can find me curled up with a book or perfecting my yoga poses in my living room.
I am a licensed naturopathic physician and member of the following:
College of Naturopathic Physicians of British Columbia (CNPBC)
British Columbia Naturopathic Association (BCNA)
Canadian Association of Naturopathic Doctors (CAND)
Learn more about how I treat
Using your symptoms as a guide, I will work with you to create an integrative, individualized plan to reach your health goals. I invite my patients to take an active role in their health. There are no cookie-cutter protocols; rather, I create specific, tailored treatments for each patient.
Health conditions can be complex and overwhelming to navigate, and I am trained to recognize the connections between a constellation of symptoms, simplifying the process for my patients. I strive to establish and address the root cause of your concerns through comprehensive assessment and multifaceted treatment.
I practice multigenerational healthcare welcoming patients of all ages with a variety of health concerns. I have special interests in:
Physical medicine & chronic pain (e.g. acute & chronic injuries, athletic optimization & sports medicine)
Neurological and mental health (e.g. concussions & brain injury, cognitive decline & aging, mental fatigue & burnout, etc.)
Environmental allergies & asthma
Food sensitivities & digestive complaints
Autoimmune disease
Hormone balancing and women's health
My Approach
For each health concern, my approach is hierarchical. I begin with a comprehensive assessment evaluating physical and laboratory findings in the context of your symptoms, after which I will address any lifestyle factors contributing to your symptoms. From there I select from my naturopathic toolbox treatments to address the root cause and mitigate distressing symptoms. If necessary, I will refer for appropriate conventional care. Treatment may include:
Dietary & Lifestyle Counselling
Botanical Medicine
Acupuncture & dry needling
Vitamin & trigger point injections
Manual manipulation
Nutrient supplementation
Hydrotherapy
Mind-body and counselling therapies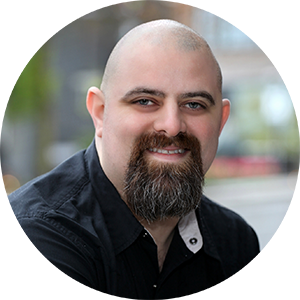 I am a 2008 graduate from the West Coast College of Massage Therapy and joined the team at Back to Active in 2010.
I have had the experience of working with a variety clients with injuries and conditions which include neuropathy, various degrees of trauma, circulatory disorders, breathing disorders, a variety of sports injuries and orthopaedic conditions such as repetitive strain injuries, whiplash and headaches.
I truly enjoy working with people and hope that my knowledge, enthusiasm and approachability maximize collaboration so that ever client gets the best quality care possible.
Learn more about how I treat
I use various techniques to assess my client's symptoms and to understand the primary cause of their problem. I focus my approach to create a suitable treatment that will help relieve pain and discomfort. Together, we then introduce an appropriate home therapy and exercise program to help prevent the return of the condition.
Techniques I use during treatments include the following:
Myofascial Release
Muscle Energy Technique
Joint Mobilization
Stretching /Strengthening programs
End Range Loading
Triggerpoint Release
Visceral Manipulation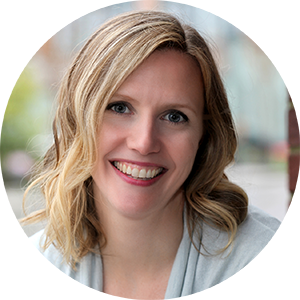 Growing up on the North Shore led me to a career in Massage Therapy. By taking advantage of all the outdoor activities Vancouver had to offer, I needed to rely on many healthcare providers to keep me in great shape and help me recover from injuries – which were quite a few!
I have been in continuous practice since I graduated from the 3000 hour program at the West Coast College of Massage Therapy in 2001. I worked in Whistler for 1½ years and then made my way back home to the North Shore.
The satisfaction of being able to help people reach their goals of healthy living is the best part of my career in massage therapy. I am pleased to be a part of the Back to Active team and aiding clients in their quest of attaining and maintaining good health.
I look forward to treating you and your family.
Learn more about how I treat
My clinical experience has given me the treatment skills to address such conditions as back pain, whiplash, headaches, repetitive strain injuries, sports injuries and stress reduction. After becoming a mother to 2 energetic boys, I've found a passion in treating pre/post natal conditions.
I am strongly committed to working with clients to achieve optimal health and function, therefore helping with long term resolution of pain.
I use the following techniques in my treatments:
Deep Tissue
Triggerpoint Release
Muscle Energy Technique
Myofascial Release
Swedish Massage Techniques
Joint Mobilization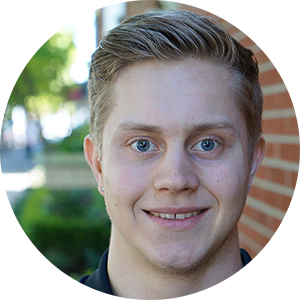 I graduated from Vancouver College of Massage Therapy in 2017. Having been involved in athletics my entire life and playing competitively in soccer, I've had my fair share of sport related injuries. Requiring countless hours of massage as an athlete gave me a great respect for what a Massage Therapist can offer to anyone recovering from an injury. This appreciation for the profession lead me on my journey to become an RMT in 2015.
When I'm not in the clinic I spend my time in the gym always trying out new workouts, playing soccer recreationally and enjoying a variety of activities in our beautiful outdoor environment. As a self proclaimed anatomy nerd I am eager to stay up to date on my knowledge by learning new skills through continuing education courses.
I enjoy educating my clients about their bodies and how they can speed their recovery, as well as prevent further injuries from happening. I do this by implementing a home care routine of stretching and exercise to complement the individual goals of my clients. I'm passionate about always providing the highest quality of care for each client.
Elaine Bland, Office Manager
In December of 2011, I said goodbye to the blustery winters and humid summers of Ontario and moved to Vancouver with its delightful climate. (I don't even mind the rain!) My plan was to be geographically closer to my three adult children who were living in Vancouver and Alberta. However, life sometimes has other plans for us and my family is again spread out over the map so I'm very thankful for Skype! I am also thankful to have made a new life in this province I now think of as home.
When I'm not working at the Back to Active office, I work and play on the West Side of Vancouver at Kitsilano Neighbourhood House, supporting its food programs. I also dabble in quilting, knitting and cross-stitching, but I'm finding that Vancouver's natural beauty is calling me to spend more time walking and enjoying life outdoors. It was through my daughter's friendship with a former receptionist that I was introduced to the Back to Active staff and invited to join the team.
Although I have come from an educational background in Community Nutrition and Nursing, my recent work history has been in medical office reception and management, which I thoroughly enjoy. I work with an exceptional group of professionals in a friendly, respectful and caring office. I appreciate the positive team dynamic at Back to Active and am glad to be sharing time with the wonderful people, both staff and patients, who cross our office threshold.