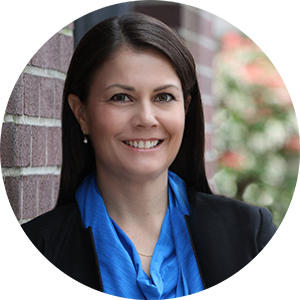 I graduated from Western States Chiropractic College in 1995 and attend annual continuing education in clinical, manual and rehabilitation skills to keep up to date on current best practices and what's best for your care. Although the majority of my days are spent at Back to Active, I balance that by spending quality time with my husband, son and daughter while squeezing in volunteering when time allows.
I strongly believe in giving back by volunteering my time, not only within my profession (the WCB liaison committee, the Board of Governors for the Canadian Chiropractic Examining Board, and the University of Western States Board of Trustees), but also within my local community as manager for my son's soccer team with NVFC, and within our broader community by donating blood for Canadian Blood Services.
The team approach at our clinic means great communication and collaboration with all your healthcare providers. I hope you will join me in my passion for active living – whether it's taking the dog for a walk around the block; skiing a local mountain; trying to keep up with the kids; or going for a hike, run or bike on one of our beautiful North Shore trails.
Learn more about how I treat
I would like to assist you in attaining mobility, stability, strength, and function whether you're reintroducing yourself to physical activity or are a seasoned athlete.
Your personalized treatment plan at Back to Active may consist of a number of patient-centered and evidence-based treatments including:
Manual (hands on) joint adjusting
Mobilization
Soft tissue therapy
Myofascial release
Rehabilitative exercises
Stretching exercises
Kinesiotaping
Graston technique
Custom orthotics
X-ray evaluation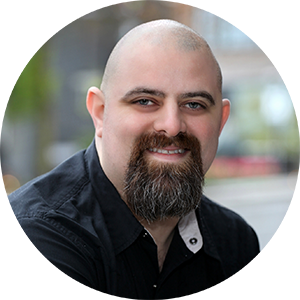 I am a 2008 graduate from the West Coast College of Massage Therapy and joined the team at Back to Active in 2010.
I have had the experience of working with a variety clients with injuries and conditions which include neuropathy, various degrees of trauma, circulatory disorders, breathing disorders, a variety of sports injuries and orthopaedic conditions such as repetitive strain injuries, whiplash and headaches.
I truly enjoy working with people and hope that my knowledge, enthusiasm and approachability maximize collaboration so that ever client gets the best quality care possible.
Learn more about how I treat
I use various techniques to assess my client's symptoms and to understand the primary cause of their problem. I focus my approach to create a suitable treatment that will help relieve pain and discomfort. Together, we then introduce an appropriate home therapy and exercise program to help prevent the return of the condition.
Techniques I use during treatments include the following:
Myofascial Release
Muscle Energy Technique
Joint Mobilization
Stretching /Strengthening programs
End Range Loading
Triggerpoint Release
Visceral Manipulation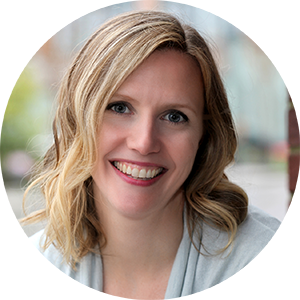 Growing up on the North Shore led me to a career in Massage Therapy. By taking advantage of all the outdoor activities Vancouver had to offer, I needed to rely on many healthcare providers to keep me in great shape and help me recover from injuries – which were quite a few!
I have been in continuous practice since I graduated from the 3000 hour program at the West Coast College of Massage Therapy in 2001. I worked in Whistler for 1½ years and then made my way back home to the North Shore.
The satisfaction of being able to help people reach their goals of healthy living is the best part of my career in massage therapy. I am pleased to be a part of the Back to Active team and aiding clients in their quest of attaining and maintaining good health.
I look forward to treating you and your family.
Learn more about how I treat
My clinical experience has given me the treatment skills to address such conditions as back pain, whiplash, headaches, repetitive strain injuries, sports injuries and stress reduction. After becoming a mother to 2 energetic boys, I've found a passion in treating pre/post natal conditions.
I am strongly committed to working with clients to achieve optimal health and function, therefore helping with long term resolution of pain.
I use the following techniques in my treatments:
Deep Tissue
Triggerpoint Release
Muscle Energy Technique
Myofascial Release
Swedish Massage Techniques
Joint Mobilization
Melanie Swithin-Jones, RMT, D.O. (Can)
Having been badly injured in a car accident when I was six years old, I am no stranger to ongoing and debilitating pain. As a young adult, I set out to find a drug-free way to manage pain reduction though a variety of available therapies. Eventually, I was introduced to Osteopathy which was, for me, the beginning of a new era in pain management.
Gaining my Bachelor's Degree in (Human) Biology, my interest in manual therapy continued to grow and I decided I wanted to help people the way I had been helped. A much more rewarding career path beckoned and I pursued my studies in Osteopathy, gaining my D.O. in Montreal.
I believe that manual therapy is a field where one should always seek to gain further knowledge. To this end, I studied massage therapy in my desire to add to my abilities. Osteopathy and massage therapy are two modalities that interrelate very well with one another and this has given me, I believe, an even greater insight into effective and in-depth treatment, through manual therapy.
I utilize muscle energy techniques, and myofascial release to ease back, neck and joint problems. My main focus lies in muscle chains to further release structural or postural pathologies in a non-invasive manner. I also often incorporate elements of cranial therapy, aimed at readjusting the cranial sutures, along with visceral manipulation, designed to rebalance organ function, because I believe the body needs to function as a whole.
I am excited to join the team here at Back to Active Healthcare Clinic and look forward to helping you achieve your health goals.
Learn more about how I treat
Intro to Osteopathy
Osteopathy is a healing therapy which involves the diagnosis and treatment of structural mechanical dysfunctions of the body.
Osteopathic Practitioners have a highly developed sense of touch. They have extensive knowledge of anatomy and physiology and can detect very subtle physical imbalances in the body.
Osteopathic Practitioners do not simply concentrate on treating the problem area but use manual techniques to balance interrelated systems of the body to improve health and wellbeing.
Many aspects of the patient's life must be taken into consideration while developing a treatment plan. The symptoms exhibited and how they have developed, the health of all major systems of the body (digestion, lungs, circulation…), previous accidents or injuries and lifestyle (diet, exercise and stress level) are all clues used to determine the cause of the symptoms and why it has developed.
Conditions Treated
Concussion management
Aches and pains
Arthritic and joint pain
Headaches
Back and neck pain
Sciatica
Postural adaptation to pregnancy
Babies and children
Circulatory problems, local or minor
Muscle tension
Digestion problems
Minor sports injuries
Stress and tension
Fatigue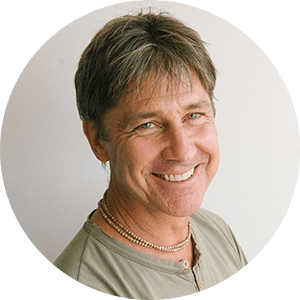 Dwain Dougan, R.Ac, Dr. TCM (dipl.)
Dwain's interest and studies of traditional/natural medicine started 30 years ago while in Australia . First with diet and western herbology and massage therapies , then spending numerous winters in south India studying and receiving treatments according to the ideas of Ayurvedic medicine, and since graduating from the ICTCM of Vancouver in 2000 he has been working closely with traditional Chinese medicine (TCM).
His time spent abroad, both living and traveling in numerous countries and cultures, has given him opportunities to study and apply different facets of this vast storehouse of Natural medicine.
For the past 18 years he has been living in Italy and Spain. While working in the spa sector, various Thermal centres in Tuscany, co- owning an Organic shop and treatment centre in Ibiza, Spain Dwain has developed an understanding of how to utilize various techniques from different healing traditions to provide an effective treatment plan for his clients condition.
His treatments will thus vary and can include dietary, lifestyle adjustments, exercise and medical Qi Gong classes, herbal recommendations, acupuncture and body work.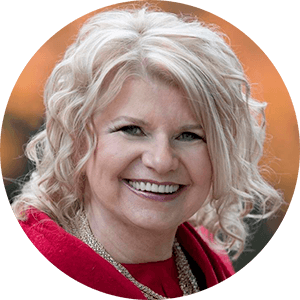 Suzanne Kyra, M.A., Registered Clinical Counsellor
I specialize in individual, couple and family counselling. I am trained in family systems, attachment theory, developmental stages, meditation, and bodynamics.
My mission is to help everyone who walks through my office door feel heard, respected, and their needs are met. I do this by focusing on both the universality of the human condition; and the uniqueness of each individual. Everyone is unique in their identity, strengths, difficulties, and experiences that shape who they are, and how they understand themselves and others.
I first focus on the strengths of the individual in order to address the individual's problems. I support the client's core strengths to resource them as they address their challenges and issues in order for them to move forward in the healthiest way possible.
I love supporting my clients to move from feelings of disconnection, despair, and loss – to self-awareness, self-discovery, and connection.
I also have two offices. I'm in North Vancouver on Tuesdays & Fridays, and in the Tri City area on Wednesdays & Thursdays. If a client is unable to meet with me physically, we can meet on Skype or FaceTime. To book an appointment please call Suzanne Kyra directly at (604) 638-1780 or email suzanne@suzannekyra.com. Find more information on my website at suzannekyra.com

In December of 2011, I said goodbye to the blustery winters and humid summers of Ontario and moved to Vancouver with its delightful climate. (I don't even mind the rain!) My plan was to be geographically closer to my three adult children who were living in Vancouver and Alberta. However, life sometimes has other plans for us and my family is again spread out over the map so I'm very thankful for Skype! I am also thankful to have made a new life in this province I now think of as home.
When I'm not working at the Back to Active office, I work and play on the West Side of Vancouver at Kitsilano Neighbourhood House, supporting its food programs. I also dabble in quilting, knitting and cross-stitching, but I'm finding that Vancouver's natural beauty is calling me to spend more time walking and enjoying life outdoors. It was through my daughter's friendship with a former receptionist that I was introduced to the Back to Active staff and invited to join the team.
Although I have come from an educational background in Community Nutrition and Nursing, my recent work history has been in medical office reception and management, which I thoroughly enjoy. I work with an exceptional group of professionals in a friendly, respectful and caring office. I appreciate the positive team dynamic at Back to Active and am glad to be sharing time with the wonderful people, both staff and patients, who cross our office threshold.